Introduction to Uganda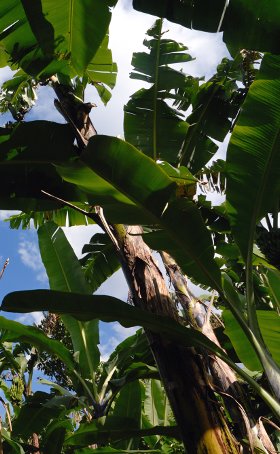 Instead of dwelling on the history or geography of the country and its main religions, or giving figures and statistics, we would like to offer you a slightly different perspective. We would like to give you a real picture of Uganda and dispel common misconceptions about the country.
To this day, most people around the world have an image of Africa in general, and Uganda in particular, which does not fully reflect the reality.
It is well known that Uganda went through difficult and tumultuous times in the past. Yet, the gradual and constant progress made in the last 30 years signals a new phase for the country and has created excellent economic opportunities today.
In today's Uganda two opposing forces are meeting. On the one hand, modern standards and ways of life in the country reflect the influence of Western culture. On the other, thousands-year-old cultural traditions still thrive but have to adapt to the changing times. In this context, contradictions are clearly inevitable.
The backdrop to this transition is a country where nature still triumphs. Its colours are rich and vivid and the landscapes are breathtaking. It's no surprise people visit for photographic Safaris. At the same time it surely is an opportunity to see a portrait of pure Africa and to get to know the real spirit of African people.
We believe that an exchange with the still unaltered local culture can provide interesting insights into some problems that we all have to face as human beings, regardless of where we live.
It is this principle that gives our tours added value. Our aim is to inspire you to learn more about this continent, a process which will hopefully enable you to widen your personal horizons and, where possible, come up with solutions to problems you may encounter elsewhere.
We hear from many of our customers that, when they tell relatives and friends that they want to visit Uganda, they get often responses like, "Are you sure you want to go there? Isn't it dangerous? And where is Uganda, anyway?"
When someone says, "I spent Christmas in Kenya" or "I went to Kenya for my honey moon" or "We're off to Kenya for a safari this summer", this never sounds strange, even if we don't travel that much ourselves.
Yet, just the mention of "Uganda" provokes an image of something dark, dangerous and unknown. We don't even know where this "weird" country is.
Uganda shares a border on the east with Kenya which runs for over 900 km (560 miles). But for many people it is easier to associate Uganda with one of its other neighbouring countries, Rwanda, a country with an adverse reputation.
Rwanda is generally considered a very dangerous place, but, again, the reality here is rather different from the stereotype.
Uganda is a country rich in natural and cultural treasures - come and discover what those that are yet to be found. Apart from it being an extraordinary holiday, it will also be an opportunity to experience a unique cultural exchange.
top of the page
Why Uganda ?
There are so many reasons to choose to visit Uganda. First of all, you will be guaranteed an incredible aesthetic experience. Your eyes will be captivated not only by the impressive vegetation and its outstanding shades of green, but also by the most diverse and extraordinary landscapes, some of which are absolutely unexpected at these latitudes. Not to mention the absolutely unique experience of seeing African wildlife in its natural habitat.
Also your soul will be deeply moved by this journey, especially when you meet the locals. Though they might seem very different and distant at the beginning, you will find that you have more in common than you expected.
The experience of gorilla trekking will also give you the thrill of the adventure. This excursion in the marvellous Bwindi Impenetrable Forest will bring you close to these gentle giants, making your journey all worthwhile.
If one of the aims of your holiday is to get away from everyday life, you won't be disappointed. The journey to Uganda will allow you to get away from your usual routines and worries and will be a real breath of fresh air.
Last but not least, you will discover a world of new possibilities...
The Uganda we are inviting you to discover is very different from that which you are usually shown. This is not a leap in the dark, but a leap into a world full of surprises surrounded by the greenest green you could ever imagine!
top of the page
Who is a journey to Uganda for ?
Many people have heard so much about Africa, and they have often thought, fantasized and dreamed about it. Yet, for all sorts of reasons, including bad publicity by the media, they never get round to finding an opportunity to visit.
We therefore suggest this journey to anyone who has a burning desire to visit the continent safely. So, if you want to experience an adrenaline rush with none of the usual worries and risks, and discover the real Africa, our tours are perfect for you!
We offer you a journey where Uganda will present itself in ways that are miles away from the ways in which it is often misrepresented.
This is a journey that doesn't require any special type of preparation. You just need to be in reasonably good physical conditions to comfortably experience the trekking excursions.
As you can see from our itineraries, the main themes are nature, wildlife, and the extraordinary landscapes. Yet, we are sure that the cultural aspect of your journey, spontaneous and unimposed, will add value to your experience.
Though Uganda is constantly growing and advancing, it is a country where people still cherish the simple ways of life. You will feel as if you've stepped back in time into a strange but fascinating past.Though Uganda is constantly growing and advancing, it is a country where people still cherish the simple ways of life. You will feel as if you've stepped back in time into a strange but fascinating past.
Those who are really passionate about safaris would have the opportunity, at less busy times of year, to enjoy them "in solitude". In fact, though there is increasing tourism to Uganda, one can still find oneself alone under a tree crowded with lions or right in front of a family of elephants in the middle of a spectacular savannah.
For those who love the sea, Zanzibar and the coasts of Kenya on the Indian Ocean are very close. Your journey can be easily extended to these destinations, which are often chosen by our customers as the end point of their tours.
So, if you want to satisfy your curiosity and broaden your horizons while visiting places out of the ordinary, this journey is definitely for you. Thanks to our experience and knowledge about the country, we guarantee itineraries customised to the finest details, including activities and accommodation, to give the holiday you are looking for.
top of the page