THE RIGHT COMBINATION...
Malachite Tour & Travel was founded on the belief that the fusion of different elements is the key to obtain the best results.
We believe that, in the same way that, as individuals, we each excel in a particular area of expertise, each culture can make an unparalleled contribution to a particular field or in response to a specific problem.
We therefore strive to bring together people from most diverse cultures and encourage a constant exchange of perspectives that can eventually translate into the perfect blend of the various elements of each culture.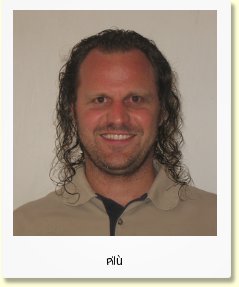 Diversity is what we thrive on and our team is always open to new influences that reflect our vision and our way of working.
By travelling with us, you can rely on our years of experience in the tourism sector and our excellent knowledge of Uganda and its wonders. You will experience aspects of the local culture that are not always shown because they are considered too crude for the typical western tourist. "Just offer happy tourists traditional dances, make them dream and make them believe that everything is fabulous"... This is definitely neither our style nor our aim!
If, on one hand, we know that this will primarily be a holiday for you - and we will provide a stellar service - , on the other hand we believe that the experience can also be an opportunity to learn and discover. We believe that the local way of life in Uganda has a lot to offer and teach to those who come from other cultures. This is why we will do our utmost to ensure you do not miss it.
No matter what, a journey to Uganda is simply worth it! Thanks to our attention to details, our passion for good customer service and our knowledge of the many things Uganda has to offer, we can guarantee a journey that will not end when you leave – you will take an authentic piece of Uganda away with you.
The founders of Malachite Tour & Travel:
Namukasa Noeline, Director and Italian interpreter.
Romanello Pierluigi Pilù, Director and Tour Manager.
malachitetravel@gmail.com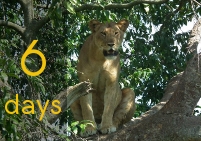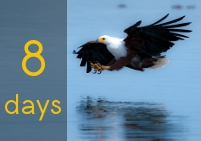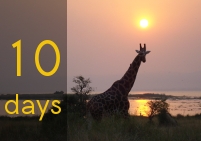 Itinerary 5 days:
The Mountains Gorillas and ... read more
Itinerary 6 days:
The wonderful Queen Elizabeth National Park... read more
Itinerary 8 days:
To enjoy the many species of birds... read more
Itinerary 10 days:
Real documentary will allow you to see many animals... read more